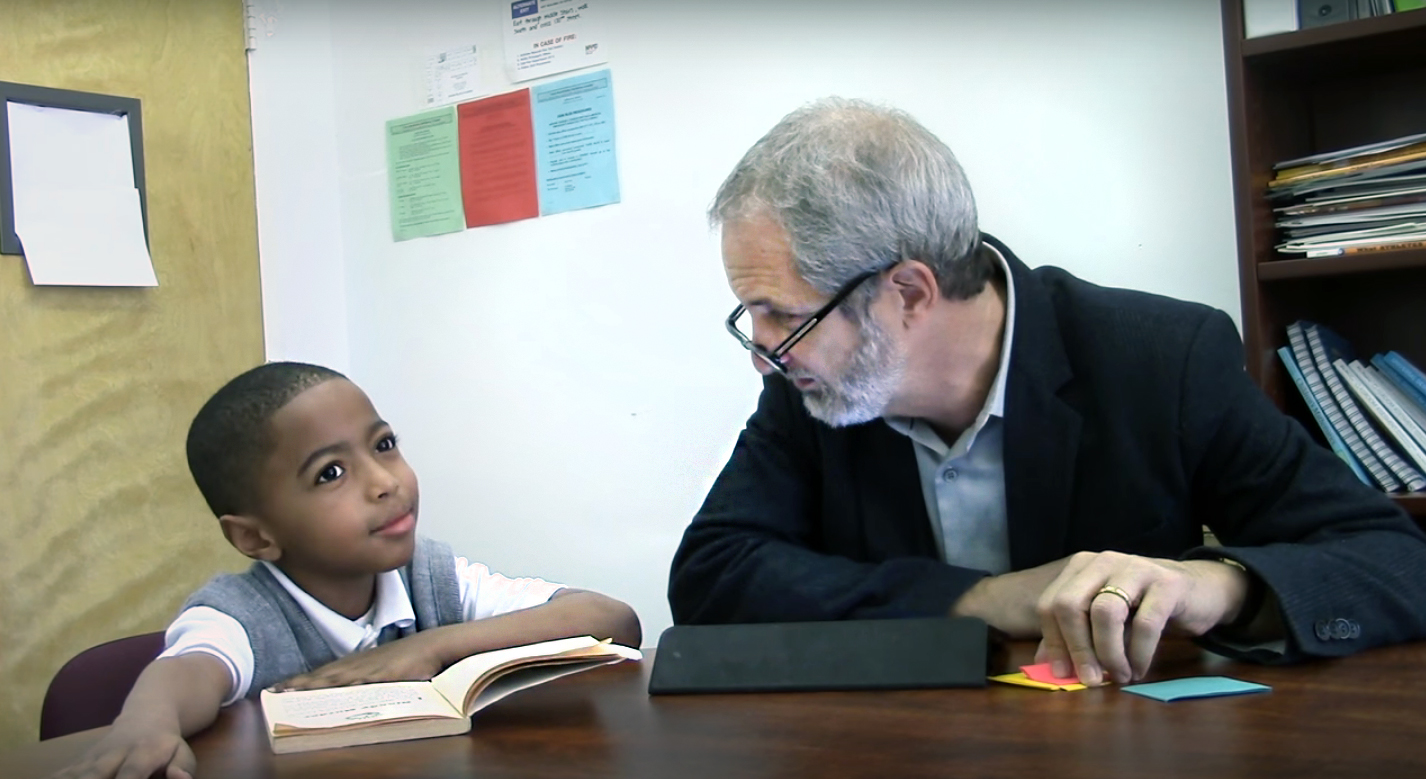 Literacy with Dan Feigelson
By Alexa Schmidt, principal
Last week, we have had the good fortune to learn from Dan Feigelson, a visiting literacy consultant who has been focusing largely on reading conferences to deepen student comprehension.
In meeting with Dan, his session was called Reading Projects Reimagined: Teaching kids to come up with their own ideas about books. Dan talked about the importance of freedom of thought, how to help students recognize, name and extend their own lines of thinking and ideas, and how to teach independent thinking which is free of teacher prompts. As teachers, we often spend so much time in school telling and guiding students about what to think, and this approach is nurturing student thinking and metacognition.
Punctuation is not an Editing Tool: It's a Crafting Tool
By Stacey Shubitz, Literacy Consultant
I started reading Dan Feigelson's Book "Practical Punctuation: Lessons on Rule Making and Rule Breaking in Elementary Writing" yesterday. It's the first time I've sat down and read a book on grammar and actually stayed awake. Seriously! Every other book I've read on teaching kids how to punctuate, use conventions properly, etc. has made my eyes close. But not Feigelson's book!
Books That Move Us: Reading Projects Reimagined
By Rebekah O'Dell, literacy consultant
You know how the greats always make it look easy? This is the way I feel whenever I get to listen to Katie Ray or Tom Newkirk — they say something clear and simple and beautiful and even common sense, but it absolutely rocks my world.
So it was when I read Dan Feigelson's Reading Projects Reimagined (Heinemann 2015). After hearing Feigelson speak at NCTE about "revising" reading and his "quick and dirty reading projects", I knew I had found a strategy for my second semester literature focus. And, quite possibly, a road into student writing about literature. And after digging into the book over winter break, my teaching world was rocked by the book's simplicity and brilliance.
Dan Feigelson on Deciding Which Connections Help Us to Understand - And Which Ones Don't
By Heinemann
In his new book, Reading Projects Reimagined, author Dan Feigelson shows us how conference-based, individual reading projects help students learn to think for themselves. He raises an important question about the larger goal of reading instruction: while it's our job as reading teachers to introduce students to new ideas and comprehension strategies, should we not also teach them to come up with their own ideas?
How We Can Reimagine Student Reading Projects
By Linda Biondi
Did you ever feel like your students could or should be doing more? Are their sticky notes just jots without meaningful connections or elaboration? The book's basic guidelines helped me to take my conferring to a new level as well. As I looked through my students' Readers Notebooks, I stepped back to see how this book could help me guide them to become better readers.
How Many Exclamation Points Should One Use to End a Sentence?
By Stacey Shubitz